We got sent this book the other day.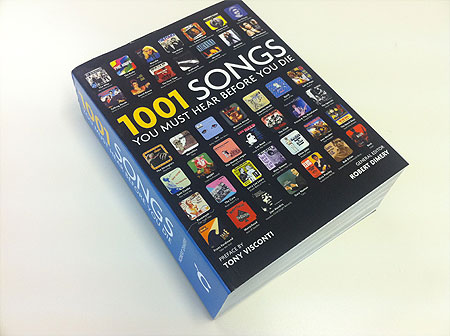 It's the sort of book people give to other people as gifts, except we can't give this to anyone because it screams ARRIVED IN THE POST ONE DAY. But that's not the only reason we can't give it to anyone. The other reason — the main reason — it's that it is broken. This book is faulty. It functions incor­rectly. It is not in working order.
Now we should give it the benefit of the doubt in one respect, in that it does not claim to contain the 1000 songs you must hear before you die. Its title claims that the book merely suggests a 1000 songs one must hear before the Grim Reaper honks his horn on the driveway outside and starts tapping his watch. BUT we think you will agree that this par­tic­u­lar page looks very odd. In case you can't make out what is happening, it is the part of the book where A Certain Song That Is Not Exactly Awful should appear.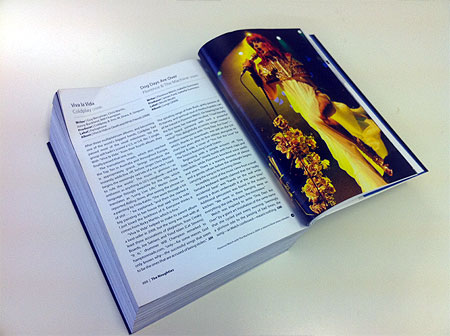 Where is The Certain Song?
Fortunately we have 'a fix' for this problem.
Step One: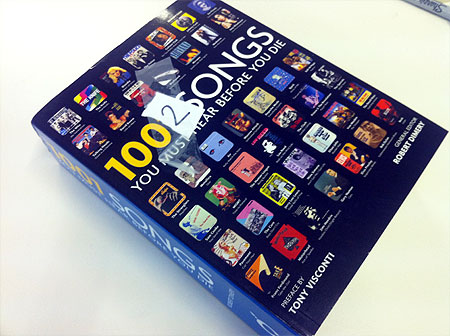 Step Two: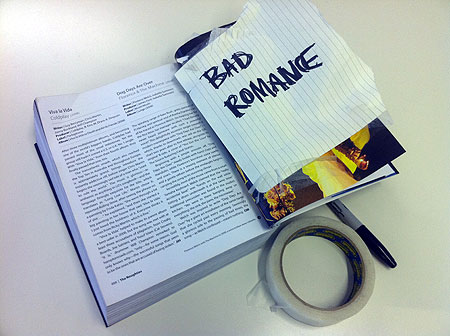 Now, and only now, is this gift material.
Don't panic, readers. We've just saved Christmas.