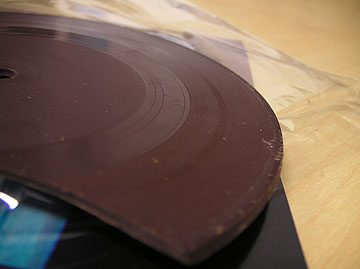 Yesterday we reported on the lavishly packaged chocolate record that arrived in the post. Closer inspec­tion of the (broken) chocolate disc reveals that it does in fact have proper grooves on it, meaning that if it was cold enough (and not broken) you could probably play it.
The real question is not how it sounds, however, but how it tastes.
This is clearly a job for a work exper­i­ence person. Say hello to Abby, who is with us at Popjustice HQ this week. She talks about cool things like 'grime' and 'Latitude' but also uses 'just for the lulz' IN ACTUAL PROPER EVERYDAY SPEECH. Anyway, here is Abby eating a chocolate record.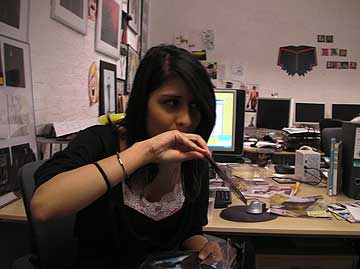 Verdict: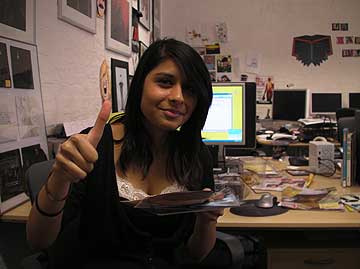 "Quite chocolatey."