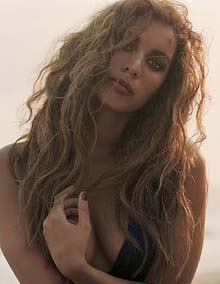 There's an inter­est­ing story in The Sun today about Ryan Tedder giving a song called 'Halo' (HELLO TO YOU TOO!) to Beyonce instead of Leona. According to the story, Leona was too busy to record the song, which Simon Cowell was desperate to 'bag' for Leona, and in the end Ryan passed it on to Beyonce.
Anyway, from our interview with Ryan earlier this year:
Do you have any emergency global Number One songs up your sleeve?

I would say yes. At any given point in time I have one or two songs for
other people that I do believe are quite massive. I'd love to go on
record right now with one of them but what I'll say is that a massive
artist just cut one of them and everyone's freaking out on it. I told
people I was sitting on a smash and now everyone's gone nuts.

What's the initial of the song title?

H. It's one word.
We wonder what Leona was doing that was more important than laying down
vocals on an amazing song from the same writer as the track that
launched her as an inter­na­tional Number One recording artist?
Whatever
she was doing we are sure it was amazing and that it was just so unbe­liev­able to be wherever she was and she'd gone so far just to be there and Beyone's just amazing so (That's enough of that — Ed)