One of the good things about being signed to a major label is that if you wake up one morning and decide that you want to make a video with a massive keyboard in it, they are legally obliged to give you the money.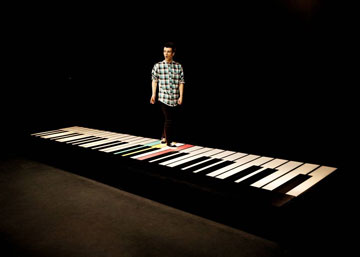 The video is for '3 Little Words'. You would think Vincent could have tucked his shirt in. It would only take a few seconds and it would make all the difference.
The other good thing about being on a major is that if you want the two remaining members of Bananarama in your video, they have to sort that out as well.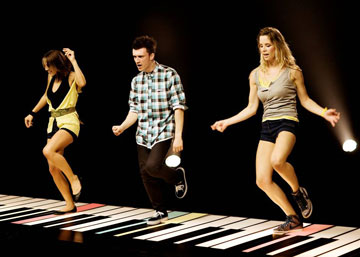 Someone should give this man a job at a toy company testing out new ideas and hanging around with young boys.