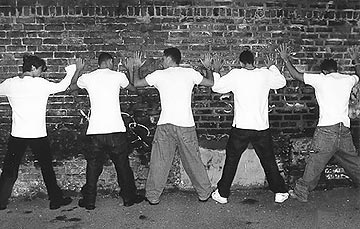 Five were very good in the olden days. They released brilliant songs which weren't ballads and sampled things like Joan Jett and the theme from Battlestar Galactica.
Unusually, as you can see below, they did not split up because they whole thing had gone down the shitter.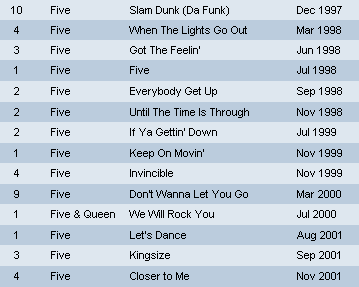 Instead, they decided to split simply because they wanted to piss it away. You have to respect them for that, we suppose.
Anyway, they have today (Sunday — when they should have been at church) issued the following statement.
On 27 September, we will be announ­cing some major FIVE news.
FIVE will be holding a press con­fer­ence at MTV in London at midday (12pm/Noon) so get yourselves down there to give us some support to and hear the news first hand!
ALL FANS ARE WELCOME!
MTV London
UK House
180 Oxford Street
London
(from the Oxford Circus tube & go east/right. It's on the north side of the Oxford St,
just past Great Titchfield St)
We hope it is nothing shit. :(
UPDATE: The venue has now changed to The Scala.