We had a CD clearout recently and while we were sifting through the debris we found some aston­ish­ingly bad artwork.
Here's a small selection.

1. Danielle Spencer — 'Calling All Magicians'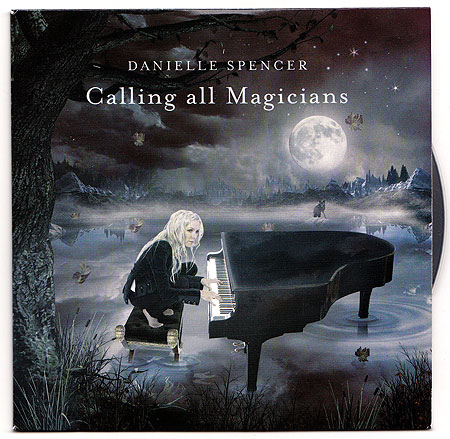 Nothing says 'batshit mental sing­er­song­writer' quite like a dodgy 'Lady Gaga-meets-True Blood-gone-wrong'-style painting of mid-lake pianist appar­ently defec­at­ing in full view of a wolf.
2. Shayne Ward — 'Breathless'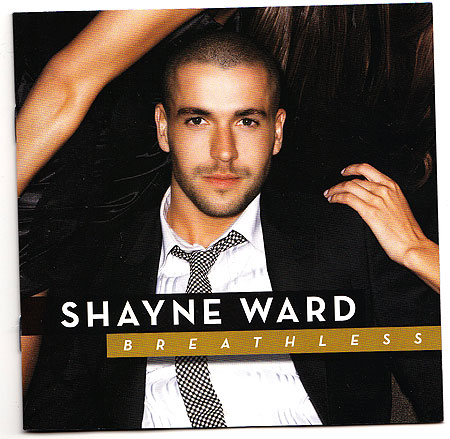 Yes thanks Shayne, we get the idea, you're straight, you're always shagging the ladies, well done.
3. Natasha Bedingfield — 'I Wanna Have Your Babies'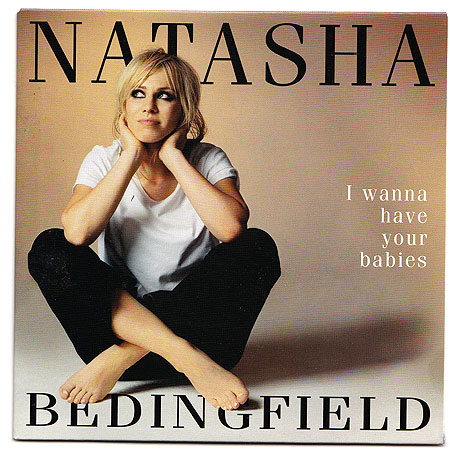 As if a song about Beddo N's quest for fer­til­isa­tion wasn't already the most misjudged comeback idea of all time, the artwork team really outdid them­selves with a sleeve image that suggested this: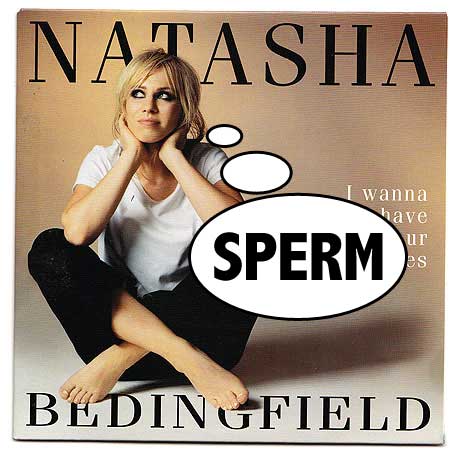 4. Belinda Carlisle — 'Voila'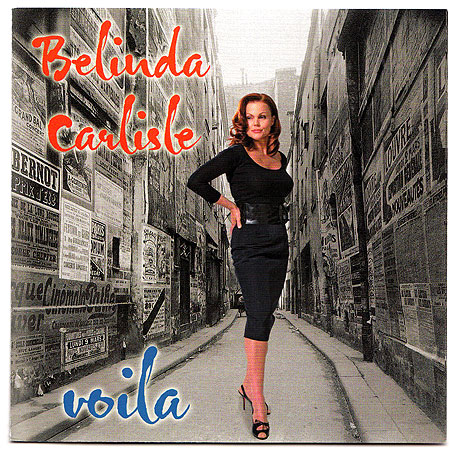 "How do we make this ill-advised album of French tunes seem suitably French?"
"Let's call it 'Voila'."
"That's not French enough!"
"Let's Photoshop in a French background."
"Still not French enough!"
"How about red and blue words with a white outer glow — it's like the French flag?"
"DONE!"
"That looks shit."
"Yes."
6. Bowling For Soup — 'My Wena'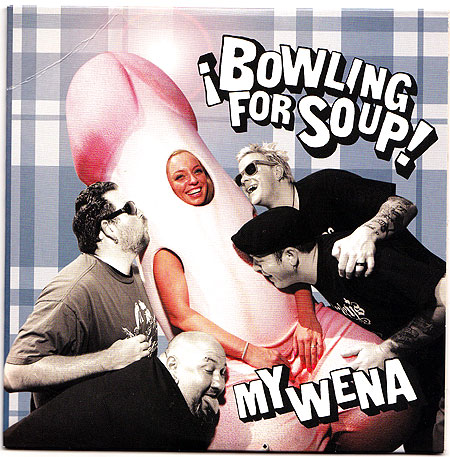 Even with an impress­ive 2:1 in Media Studies we're having trouble decoding this one. The messages being sent out by this ludicrous image are so complex that we're not sure if a woman dressed as a penis being kissed by a group of men is either wildly miso­gyn­istic or a brilliant feminist statement. Any ideas? ANYONE?
7. Ben's Brother — 'Battling Giants'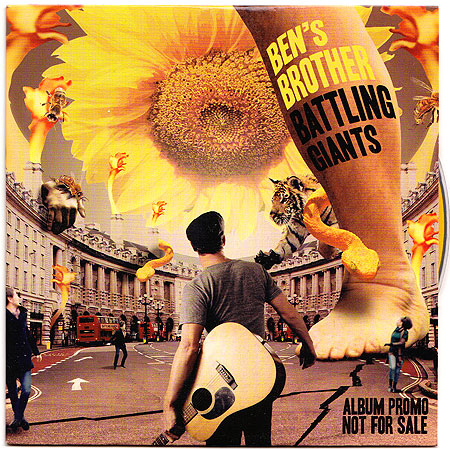 Some bril­liantly heavy-handed symbolism here. What do you think came first, the lumpenly portent­ous album title or the tra­gic­ally self-conscious "I'm a musician you know look at my acoustic guitar that I carry with me at all times" photo shoot? TERRIBLE.
5. Miss Platnum — 'Chefa'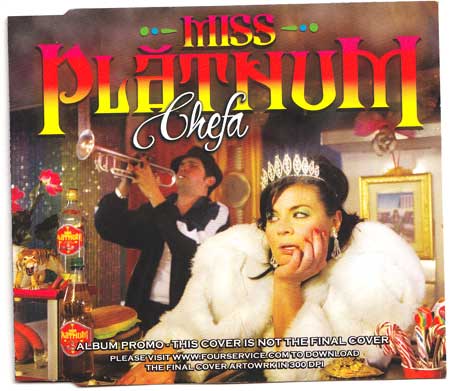 There's not much about this image that isn't terrible, but let's not be too quick to judge. Those respons­ible for this release back in 2007 were quite aware that the artwork
used for this promo wasn't quite up to scratch. The promos probably
needed to go out before the final artwork was ready, and that's fair enough. Thoughtfully, they included
details of how to get the final cover.
It's still online, so let's have a look at that final artwork.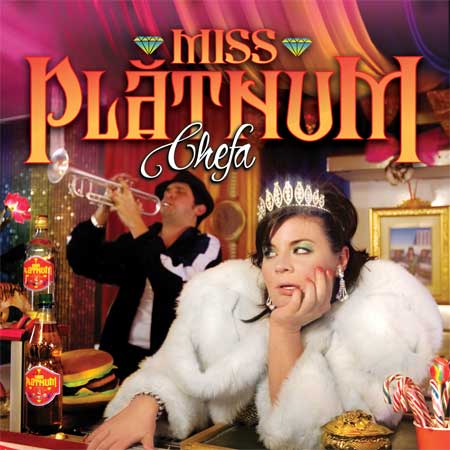 Yes, putting a couple of jewels either side of the 'Miss' has def­in­itely sorted things out. Champagne all round!
Awful. AWFUL. AWFUL x 10,0000.