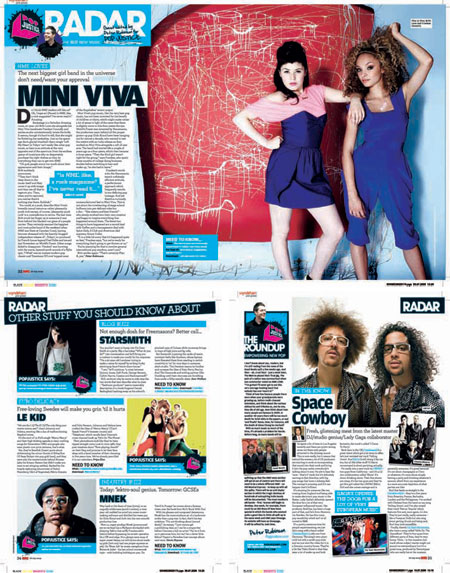 A few weeks ago soaraway musical journal the New Musical Express asked us if we would guest edit their Radar section, which is all about new music etcetera. We said "well yes of course it has always been a dream to write for NME" and the four acts we decided were ready for some NME-type attention are:
Mini Viva — amazing.
Starsmith — amazing.
Le Kid — amazing.
Mnek — amazing.
Also, picking some of his favourite bits of pop from around the world:
Space Cowboy — amazing.
We have a feeling this guest edit­or­ship of the Radar section will not exactly become a regular event.