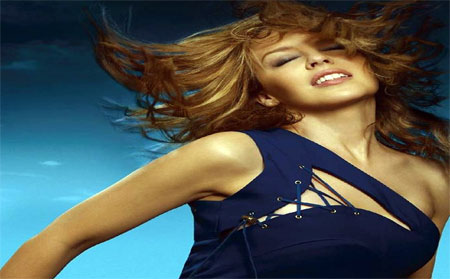 After all our bleating yesterday about a radio edit of Scissor Sisters' 'Fire With Fire' that shortens the full length album version to a Fearne-friendly length by lopping out the song's best bit, let's turn things on their head slightly and praise the 'Dirtyhands extended mix' of the new Kylie single.

[youtube]MTVXWbNhiaU[/youtube] This isn't an offi­cially sanc­tioned mix (Dirtyhands was/were also respons­ible for that rather ace 'Ring The Alarm'/'2 Hearts' bootleg during the 'X' campaign) but it sounds spot on, taking the official 3:22 radio edit and creating a six minute extravaganza.

It's a mix that brings to mind those brilliant 'extended mixes' you used to get — not remixes per se, just longer versions for people who believe that sometimes, as in the case of 'All The Lovers', the only thing more brilliant than a brilliant song is a brilliant song that goes on slightly longer.