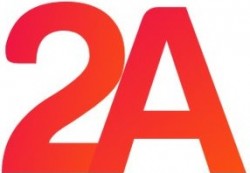 You may well remember the amazing (and absurd) 2nd Adventure mix of The Saturdays' 'My Heart Takes Over' from when we featured it as a Song Of The Day last November.
Well 2nd Adventure have been in touch to tell us about their mix of The Saturdays' current single (which is out this week, not that you'd know from looking at Twitter) '30 Days'.
Here it is in all its subtlety-eschewing glory.
We thought that this would be as good a time as any to reflect on some of 2nd Adventure's other triumphs.
Nail down any loose furniture, get the pets inside and stand under a doorframe:
Beyoncé — 'Run The World (Girls)'
We imagine this is what Diplo and Switch ori­gin­ally had in mind when they were working on 'Pon De Floor'. "We know how we want this track to sound," we suspect they said to each other, "but we just lack the studio mastery to pull it off. We will just have to put the song out how it is and hope that in a few years someone gets it right where we have failed to deliver."
Nicola Roberts — 'Beat Of My Drum'
The chorus of this one def­in­itely needed livening up, so well done 2nd Adventure for adding some much-needed energy.
The Saturdays — 'All Fired Up'
This one really captures the subtlety of the original (ie it feels like someone hitting you round the head with a bucket of potatoes).
Britney Spears — 'Inside Out'
We are still upset — and with each month that passes increas­ingly angry — that this has not yet been a single. We say not 'yet' because there have been no announce­ments regarding the next Britney Spears album, and she's def­in­itely going to want to be plugging something by being on US X Factor because otherwise why fucking bother (except for the big cheque), so perhaps they'll just do another 'Femme Fatale' repackage with this as the single.
Adele — 'Rolling In The Deep'
It's no 'Set Fire To The Rain (Moto Blanco mix)', but it'll do.
Lady Gaga — 'Born This Way'
We're not sure this one really needed gaying up, but this version makes the original sound like Beady Eye.
Jessie J — 'Domino'
Bloody hell.
2A have a Facebook page. They also have a website at 2ndadventure.blogspot.co.uk and it's full of all this and more (including early evidence that they plan to remix every Saturdays single, album track and b‑side, a noble quest we whole­heartedly support).