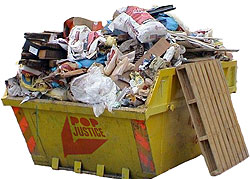 » Lady Gaga has a new friend. A ram-a-oh-la-la called Kevin. (Daily Mirror) We suppose you could call it a baa'd romance. Oh ho ho ho. No but seriously it was shorn this way. No BUT SERIOUSLY it's just ewe and I. NO STOP IT we're being serious now, you can't read her can't read her no you can't read her ovis aries. No calm down at the back we're being com­pletely serious now, it's (GET ON WITH IT ‑ED)
» Multimillionaire Gary Barlow used to charge his Take That bandmates a pound to use his mobile phone. (The Sun)
» Justin Bieber performed his new Christmas single 'Mistletoe' in Brazil, complete with a festive reggae 'vibe'. (DirectLyrics)
» It's time to play 'spot the reference' in Beyonce's new video for conun­drumtastic new single 'ONCTUDWNO'. (MTV)
» Don't panic, Taio Cruz feels it's too early to be messing with "the branding" so won't be changing his 'signature sound' anytime soon. (Rolling Stone)
» Notorious wall­flower Katy Perry enjoys herself when she goes out for a few drinks with Rihanna. (Examiner)
» Keri Hilson's aim isn't to bash men, more to "teach them". (Daily Mirror) CHEERS KERI.
» The Jackson brothers behind the Michael Jackson tribute concert would quite like it to be an annual thing. (WalesOnline) Let's get one out of the way first, eh lads?
» The big X Factor twist involves four acts being sent home on Sunday. (ITV.com) It's not great news for Rhythmix, let's be honest.
» And finally, Jason Derulo used to sing and dance all the time when he was at school, which was probably quite annoying. (BBC Newsbeat)
THAT WAS some of THE NEWS.