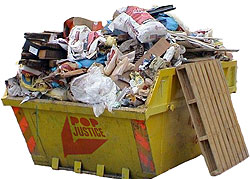 » Justin Bieber and Selena Gomez have been invited to lunch with the Beckhams, which is nice. (Winnipeg Free Press)
» Joe Jonas has taken a huge risk by getting the crim­in­ally under-used Lil Wayne to rap on a remix of his new single. (Billboard)
» Lady Gaga has been inducted into the Headwear Association's Hall of Fame for her con­tri­bu­tion to hat-wearing. (British Vogue) Miraculously, Olly Murs missed out on this occasion.
» Ignorance is bliss for Rihanna who didn't realise the 'c' word was offensive until her make-up artist told her. (Herald Sun)
» Pink will star as a sex addict alongside Gwyneth Paltrow in the film Thanks For Sharing. (Entertainment Weekly)
» Dizzee Rascal spent most of a 30th birthday party having a chat with Lionel Richie. (The Sun)
» Sky Ferreira performed a two song set on a rooftop at some swanky fashion party. (Style)
» Kylie Minogue will receive an honorary degree from the University of Chelmsford on Wednesday. (Chelmsford Weekly News) We went to Chelmsford once. It was pretty much 'as expected'.
» This is a nice interview with Kelly Clarkson in which she talks about Lady Gaga, American Idol and the constant battle to work out who she is. (Music Fix)
» And finally, Shakira's record contract is about to expire and appar­ently lots of other labels are inter­ested in signing her. (New York Post) We recently purchased a Shakira doll on eBay and, let us tell you this ladies and gentlemen, it is amazing.
THAT WAS some of THE NEWS.