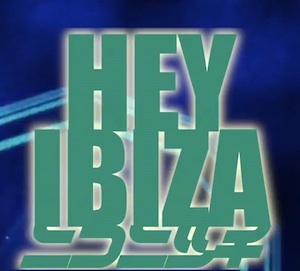 Labrinth has gen­er­ously provided us with a lyric video for his new single 'Last Time', which you can either read or listen to here. (YouTube) It up there with Jessie J's 'Domino' in terms of 'vibrancy levels', so make sure your eyes are well protected while viewing it.

It's all change for the US X Factor next season, with rumours flying that both Shatterer Of Children's Dreams Nicole Scherzinger and Paula Abdul will not be returning as judges. (Ace Showbiz) This all comes after Steve Jones offi­cially confirmed that he wouldn't be returning to host the show.

In Take That and arty news Robbie Williams and Mark Owen have been spending a lot of money on art, with Robbie getting a lifesize model of his wife to join his 100ft robot OM in his back garden, while Mark, in many ways the Harry Styles of the band, has been splashing out on an old woman. (The Sun)

'I Hate You Then I Love You' song­stress Celine Dion acci­dent­ally flashed her concert audience several times the other day, but blames it on the height of the stage rather than the length of her skirt. (Daily Mail)

Katy Perry's 'The One That Got Away' has got to Number One on the Pop Songs Chart in the US, making it her sixth con­sec­ut­ive single from 'Teenage Dream' to do so. (Billboard) OH HURRY UP AND TOP THE HOT 100 KATY PERRY SO WE CAN STOP WRITING ABOUT YOUR CHART FACTS AND GET ON WITH THE REST OF OUR LIVES IN PEACE.

Not content with signing up Britney Spears, Shakira, and Alicia Keys to feature on his latest opus '#willpower', 'Pump It' hitmaker will.i.am has also launched his own car company. (Contactmusic)

Olly Murs seems pretty ecstatic to be following in Mel C's footsteps, as 'Heart Skips A Beat' is doing well in the German charts. (Twitter)

Serious Thespian Alec Baldwin has "let slip" that Justin Bieber is going to host an episode of Saturday Night Live in the near future. (Hollywood Reporter)

And finally, some popstars have received some NME Award nom­in­a­tions, with Authentic Chanteuse Lana Del Rey up for Best Track ('Video Games'), Best Video ('Video Games') and — for some reason — Best New Band. (NME) Hurts' video for 'Sunday' is also up for an award, while Lady Gaga has been nominated for Best Band Or Blogger Of The Year, Worst Album, and Villain Of The Year. Well done everybody.
THAT WAS some of THE NEWS.