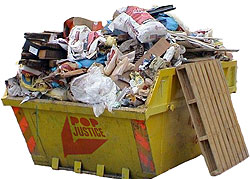 » Some reas­on­able and not at all mental Rihanna fans have been sending hatemail to the farmer who took exception to her state of undress, while others have asked for some corn from his field. (The Sun)
» Lady Gaga performed at Sting's 60th birthday party over the weekend. (Daily Mail) :(
» This new Enrique Iglesias and Jennifer Lopez duet is basically about pre­tend­ing to be happy with the person you're with while secretly thinking about someone else. (MTV)
» Kelly Clarkson has said she'd be "all about the whips and chains" if she looked like Rihanna or Britney. (Daily Mirror)
» Apparently The Saturdays will be starring in their own reality TV show in America. (Daily Star)
» Erasure picked Frankmusik to produce their new album because he gets "that whole Lady Gaga, full-on wall of sound" thing. (Los Angeles Times) (NB: None of the Erasure album sounds anything like Lady Gaga.)
» VV Brown has released a mixtape, 'Playground', in order to show "a real window into the process of exper­i­ment­a­tion and cre­ativ­ity." (Soul Culture) Maybe take down the curtains next time Vanessa.
» The Black Eyed Peas raised over $4m by playing some songs in a big park in New York. (Rolling Stone)
» Demi Lovato once stole a car and drove it to a friend's house at 4.30 in the morning. (Gather Celebs)
» And finally, Britney Spears is trying to find a homeless man so she can give him all her albums. (Contactmusic)
THAT WAS some of THE NEWS.