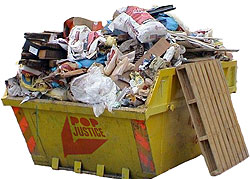 » It's good to see that all this Frankie Cuntcozza business hasn't created an awful trend where 'lads' boast about how many 'birds' they slept with in one night. (The Sun) If anyone cares, Tom from The Wanted claims to have slept with five.
» Lady Gaga is on the cover of literally the biggest magazine of all time, measuring over seven feet tall. (Starpulse)
» Serious Actor Justin Timberlake hasn't ruled out making some more music, he's just waiting to be inspired. (BBC Newsbeat) Also, can someone mention to him that it's rude not to hold eye contact with the person you're speaking to, cheers.
» Rihanna has scored her 11th number 1 single in America with 'We Found Love'. (Billboard)
» The US X Factor has been given a second season, despite under­whelm­ing ratings. (The New York Times)
» Kelly Clarkson doesn't care if Coldplay kill her. (MTV)
» According to this review of Jessie J's 'gig' in London, one of her new songs features the lyric "was it real, or just a re-tweet?" (The Guardian) Oh dear.
» Madonna is excited about audi­tion­ing some new dancers in New York later this month. (Contactmusic)
» Oh Land and Katy Perry went to the cinema together, which is nice isn't it. (Twitter)
» And finally, Cher Lloyd and her boyfriend have invented a brand new game called Catch The Tablet, which involves throwing and indeed catching washing tablets. (Daily Mail)
THAT WAS some of THE NEWS.