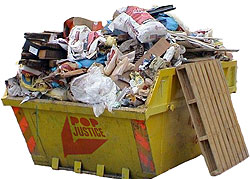 » Ladyhawke has announced her first UK gig in two years at the 100 Club in London, with a new album due next March. (Myspace) If she's gone 'rock' then we're out, but the prospect of another three-decade-spanning album campaign is certainly exciting.
» Beyonce's 'Party' video is out and will feature on a special edition version of the Live At Roseland: The Elements of 4 DVD along with the twenty-five other videos she's made for this campaign. (Billboard)
» We'll finally be able to hear Adele's songs without all that intrusive pro­duc­tion wizardry when she releases a live CD/DVD in November. (MTV) What we really like about the fiercely inde­pend­ent XL label is how they eschew con­ven­tional major label marketing cliches and totally avoid obvious tactics like, say, getting new product on the shelves in time for the Christmas market.
» "Great new singer" Sunday Girl went out for drink with 2011 X Factor winner Johnny Robinson. (The Sun)
» Lady Gaga would quite like all her 'monsters' to get in bed with her for a big cuddle. (Twitter)
» JLS think Louis Walsh is "essential" to The X Factor judging panel and that Simon will make an appear­ance at some point. (STV)
» In a move that screams "Shalit short-termism" Tulisa has launched her first perfume, The Female Boss, and hopes to start an afford­able clothing line too. (Contactmusic) Well done
» X Factor girl group Rhythmix have decided to change their moniker after an open letter from the charity of the same name was put on Facebook. (Daily Mail)
» All the nominated artists and winners from 2011 will be asked to join the voting panel for the 2012 BRIT Awards, which will once again be presented by New Boring advocate James Corden. (Music Week)
» And finally, The Saturdays will be luring consumers into the very heart of the cap­it­al­ist dream by switching on the Christmas lights on Oxford Street. (The Mirror) That might not seem like much but when you consider some girlband members are still working out how lights work that's quite an achievement.
THAT WAS some of THE NEWS.