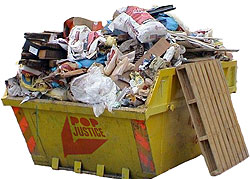 » Like most of us, Gary Barlow feels he's heard Adele's 'Someone Like You' a bit too much. (Metro)
» After Katy Perry and Natalia Kills spent the weekend on roller­coast­ers (Global Grind), Cher Lloyd had fun on the dodgems in Minehead. (The Sun) We need one more for this to be a Popstars In Themeparks trend. Preferably we'd need them to rhyme too — Dane Bowers at Alton Towers, Esmee Denters at Chessington World Of Adventures, Patsy Cline at Blackgang Chine etc.
» Beyonce looks quite sweaty in her new video. (Pitchfork)
» 'Put Your Hands Up (If You Feel Love)' has become Kylie's fifth con­sec­ut­ive Number One on Billboard's Dance/Club Play Songs chart. (Billboard)
» It looks like Avicii guest vocalist Leona Lewis' new album will be called 'Glass Heart' and she'll perform on US X Factor. (Twitter)
» Ian Clark from Northumberland is hoping to name his son will.i.am, having already named his daughter Lady Gaga. (The Mirror) What a fucking idiot.
» Shouting sex fan Pitbull assumed the Lindsay Lohan lawsuit was a joke. He's since realised it's "very realistic." (Planet Pit)
» Avril Lavigne skate­boards into a swimming pool in the new Rihanna video. (That Grape Juice)
» Jake Shears has written a new song. (Twitter)
» And finally, Lady Gaga's per­form­ance at the MTV VMAs may include camels or it may just include a spotlight, we simply don't know. (MTV)
THAT WAS some of THE NEWS.