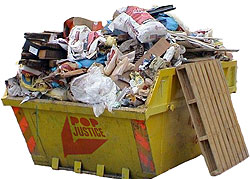 » Cher Lloyd's only gone and bought herself a house which, given that the country is on the brink of a double-dip recession, might be a little risky. But rumours are it's in 'trendy' East London, so she should be fine. (Daily Mirror)
» Last night Jessie J performed on a posh looking couch at a 'celebrity' party. (Daily Mail)
» Katy Perry is only full of "unicorns and Care Bears 99 per cent of the time", so watch out for the other one percent because appar­ently it's ter­ri­fy­ing. (InStyle)
» Guess what? Beyonce is still really happy about being pregnant. (Rolling Stone)
» One Direction won't be turning on any Christmas lights this year due to safety concerns. (The Sun) (It's nothing to do with crowd control — Niall likes licking the ends of lightbulbs.)
» Nicola Roberts has claimed the reason the 'girls' (minus Nadine) all covered their faces for the 'reunion' picture was that they all looked a bit rough. (Daily Mirror)
» In case you didn't know, Olly Murs' new album is called 'In Case You Didn't Know'. (Capital FM) Hahaha ha ha.
» it seems Willow Smith has already forgotten the lyrics to her seminal anthem 'Whip My Hair'. (Twitter)
» Nicole Scherzinger can do a very passable impres­sion of Britney Spears. (Gossip Center)
» And finally, you can no longer pre-order 'Freedom' by the Sugababes, but we're sure that's just a temporary problem with iTunes and not anything more serious.(Official site)
THAT WAS some of THE NEWS.