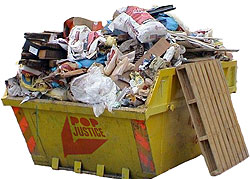 » Move along mil­lion­aires, Nicki Minaj is only inter­ested in men with "a dope nose profile." (Contactmusic)
» With crushing inev­it­ab­il­ity, the reason Peperami-legged walking STD fountain Frankie Cocozza went to Malia to sleep with loads of girls was because his one true love cheated on him. (The Sun) Oh it makes him so human doesn't it readers, please don't vote him off tomorrow night he's one of the few PRable con­test­ants the show's got left and they're strug­gling against Strictly enough as it is blah blah fucking blah. One wonders what Frankie Cocozza will do when he is no longer of use to the X Factor PR machine? Start shagging his way through thousands of girls, one imagines. But will he be happy? Well, yes. Yes he probably will. Because that is how one dimen­sional and feral this potential popstar is. Oh Gary, what have you done?
» A song­writ­ing duo are suing producer Rob Fusari over claims they haven't been paid for work they did on Lady Gaga's 'Born This Way' album. (Billboard)
» The only thing Olly Murs is addicted to is hot women and being a twat. (Daily Star)
» To the benefit of pop music in general, Robyn doesn't know how to write songs that aren't personal. (BusinessWeek) The other day we saw someone on Twitter suggest that she'd been dropped, but that can't be right, can it? CAN IT?!
» Here's a nice video of Rebecca Ferguson singing a song. (Daily Mail)
» David Guetta's been voted the second most influ­en­tial man in the UK, while Tinie Tempah finished thir­teenth. (Capital FM) We suppose if you swap out 'influ­en­tial' for 'con­spicu­ously monetised' you've probably got the start of a fairly good list there.
» Apparently there are quite a few pop culture ref­er­ences in the video for Rihanna's 'We Found Love'. (MTV)
» If you are in any doubt about your self worth or feel unsure whether it is alright to go about your business in exactly the way you've been doing it for years anyway fear not, there may be help at hand: the platinum edition of Jessie J's album will include three new songs. (Twitter)
» And finally, following yesterday's threat of violence, Kelly Clarkson would also quite like to punch Adele in the face. (The Guardian)
THAT WAS some of THE NEWS.