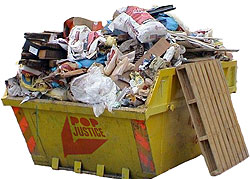 » It's the old guard vs the new guard. It's Louis vs Simon. It's Westlife vs One Direction. (The Sun) It's not really a contest is it, let's be honest.
» VV Brown played her new single 'Children' to a handful of fans via some kind of live chat thing. (YouTube)
» This is what happens when you deprive young children of Britney Spears' music. (The Stir)
» Chris Martin's favourite bit of Coldplay's new album is the song with Rihanna. (MTV) Thank goodness someone is letting Rihanna in a studio, because frankly we need to hear more of her in 2011.
» Global Songstress Leona Lewis thinks the Hopefield Animal Sanctuary is "amazing", as are the people who work there, and she doesn't want this "amazing" place to be closed down. (This Is Total Essex) Amazing.
» Jake Shears has come up with a new social net­work­ing site. (Twitter)
» Avril Lavigne planned to cry in the video for 'Wish You Were Here', but it's all com­pletely real. (Billboard)
» Kylie Minogue will be releasing an 'Aphrodite Le Folies' DVD and live album just in time for Christmas. (NME)
» Pixie Lott's too young to even start thinking about marriage or moving in with her boyfriend, but she has revealed she's quite messy. (Contactmusic) Shock! Scandal! Etc.
» And finally, Ellie Goulding has replaced Jessie J as support on Katy Perry's November tour because the latter's foot still hasn't healed properly. (Capital FM) It is just as well Crown have Ellie on their roster or bloody Jakwob would have ended up doing the shows.
THAT WAS some of THE NEWS.