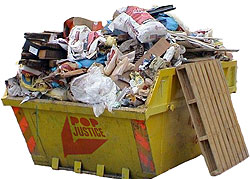 » Kelly Clarkson would quite like to kick in the face any artist who demands 50% royalties on songs they didn't write. (NEWS.com.au)
» Thankfully her current video is a con­tro­versy-free zone of drugs and sex, but Rihanna has finally settled the matter of whether she copied images for her 'S&M' video from pho­to­grapher David LaChapelle. (BBC)
» Matt 'The Tinfoil Hat' Cardle joins that other exponent of musical and intel­lec­tual cred­ib­il­ity — Jim Corr — in sug­gest­ing a Government con­spir­acy lay behind the 9/11 terrorist attacks. (NME) It's quite spec­tac­u­lar watching this whole Cardle thing unravel, isn't it? Usually at this point the Syco Men In Black would appear to sort things out — bar­gain­ing with pub­lic­a­tions to protect their artist's image and so on — but the way they're letting Cardle dig his own grave is almost as if they simply have no interest in or use for him and don't really care what he does as long as he's out of the way sharpish. And it probably suits them fine that he commits suicide because then it's his fault, not theirs. Except it's everyone's fault. BUT MAYBE WE'RE READING TOO MUCH INTO IT RIGHT VIEWERS?
» Adam Levine is not a fan of Fox News. (Billboard)
» Jay Sean is "extremely honoured" to be awarded the Outstanding Achievement In Music prize at the Asian Awards 2011. (MTV)
» Bette Midler likes the idea of Lady Gaga buying all her clothes, spe­cific­ally the mermaid outfit. (CBS News)
» It's Britney, stitch: The Singer Britney Spears is having sewing lessons on tour. (Twitter)
» will.i.am isn't happy that one of his songs has leaked online, claiming that it's "the wrong version, wrong music, the wrong song." (Contactmusic) FINALLY he gets it. FINALLY.
» With both Steps and the Stone Roses making comebacks it can be difficult to know which side your alle­gi­ances lie, so why not let this handy guide help you make your decision. (The Sun)
» And finally, a free-speech advocacy group are asking you to imagine what it would be like if Justin Bieber were in prison. (E! Online)
THAT WAS some of THE NEWS.