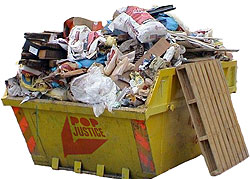 »Britney Spears would quite like to sing in front of Prince William and Kate Middleton. (Metro)
» Global Songstress Leona Lewis will sing her new song on a Simon Cowell-produced TV show this weekend and appar­ently has a budget of £100,000. (The Sun) That's a lot of smoke machines. We wonder whether the budget will run to some £85 flashing lights from Maplin Electronics for Avicci's wedding DJ setup in the corner?
» RedOne is currently mixing his Cher duet with Lady Gaga. (Twitter)
» There's potential to make a shed load of cash if Beyonce and Jay‑Z can "rebrand them­selves as parents." (Forbes)
» Lady Gaga has coined a new phrase Extreme Critic Fundamentalism in her latest column (V Magazine) and rolls around in her nightie in a new video. (YouTube)
» One Direction's second (SECOND) book comes out on September 15 and promises to be a searing expose of the hacking scandal. (STV)
» 'Boyband' has been added to the Chambers Dictionary, alongside boring things like 'beat­box­ing' and 'dubstep'. (NME)
» Madonna's new film is getting a 'mixed response'. (Contactmusic)
» According to Robyn, Katy Perry knows how to com­mu­nic­ate with American teenage girls. (YouTube)
» And finally, JLS have announced details of what they're calling 'The 4th Dimension Tour'. (Official Site) As viewers of the new Spy Kids film will be well aware, the fourth dimension is in fact 'Smellovision' which may or may not be good news for fans of the unique scent dispensed by a boyband member's under­pants by the time a third encore rolls around.
THAT WAS some of THE NEWS.