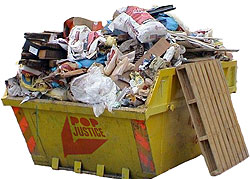 » Girls Aloud (Brit Awards 2008 version) have reunited in Nicola Roberts' hallway. (Twitter)
» One Direction cel­eb­rated Niall's 18th birthday by playing with cake at G‑A-Y. (The Mirror) That's CAKE.
» You too can make some of Jordin Sparks' lovely looking parmesan cheese souffles. (Continuously Dreamin') Cookery tip: they're not going to rise with no air.
» Britney Spears will be running out of a shop and holding a gun in her new video for 'Criminal'. (Ace Showbiz)
» 'Real music' ambas­sador James Morrison thinks JLS are "the worst singers [he's] ever heard" and that the X Factor is full of idiots. (Daily Star) Thanks for that James.
» Apparently Madonna put Michael Jackson's hand down her top when they were having dinner together. (Daily Mail) We bet he felt a right tit, ahaha ahahahaha haha. No but seriously it was probably her left one.
» Black-suit-wearing post-goth electro pop bal­ladeers Hurts have been voted 'Band of the Summer' by the users of… NME.COM. (NME)
» The rumour mill has started with reports that Rihanna's new single has been produced by Calvin Harris. (Just Jared) We're not sure if it's true but it's not every day a new Rihanna single comes along so we'll forgive people for getting excited. CORRECTION We now accept that it is, indeed, every day that a new Rihanna single comes along.
» There will be both a shower scene and a bath scene in Example's new video. (Twitter) Where's the soap yes it does etc etc.
» And finally, Beyonce delayed the start of her London fashion week show in the hope that Gwyneth Paltrow would show up. (The Sun) She didn't.
THAT WAS some of THE NEWS.