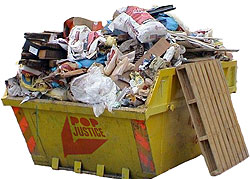 » 'Cold Shoulder' hitmaker Adele has been voted Best UK & Ireland Act at the MTV EMAs and will now go through to another round to compete for the title of Best European Act before she can compete for the best Worldwide Act dis­tinc­tion. (MTV) Blimey.
» Some (SOME) of the sales from Justin Bieber's Christmas album will go to charity, making him the first person on Universal's roster to do that. (Billboard)
» Kelly Clarkson will get the chance to practice some ser­i­ous­musi­cian­face when she records one of those VH1 Unplugged things in November. (Entertainment Weekly)
» Guess what? The winners of The X Factor don't actually get a million pounds. (The Sun)
» Here's One Direction's new single. (YouTube)
» Cher Lloyd still shops in Morrisons and used to sing in front of partially deaf people. (The Mirror) Now, of course, they're com­pletely deaf.
» Part of Nicole Scherzinger's new video for 'Try With Me' looks like it was filmed on an old Crystal Maze set. (4Music)
» Joe McElderry, Pixie Lott and Olly Murs will be joining forces at the Metro Radio Live gig in Newcastle. (Shields Gazette)
» The cover of Britney Spears' new live DVD looks familiar. (ATRL)
» And finally, The Ting Tings are back with a new single and a "very primal, raw" album. (Life and Times) The single is an absolute racket.
THAT WAS some of THE NEWS.