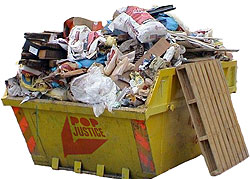 » Justin Bieber's 'character' has been defended by his new 'bestie' Max from The Wanted. (The Mirror) "Justin is like our adopted little brother, that's why I believe all this baby stuff is rubbish. Any spare time Justin had on tour, he'd joke around – crawling under seats and grabbing girls' ankles. It was hilarious." Thanks for that Max.
» Notorious chartre­cluses David Guetta and Nicki Minaj will open the American Music Awards with 'Where Them Girls At' this Sunday. (92.3 Now) Flo Rida is still patiently waiting for his invit­a­tion to arrive.
» Kelly Clarkson will begin her Stronger tour in American early next year. (MTV)
» Robbie Williams has bought the giant metal robot man called 'OM' that was used in Take That's Progress tour to put in his back garden. (The Sun) Hopefully he's planning to float it down the Thames with 'The 90's' playing at full volume.
» Adam Lambert has been named alongside Cher's son Chaz Bono as one of the most influ­en­tial gay icons in a recent list 'compiled' by Out magazine. (Contactmusic)
» For the fan(s) of 'Howie D', here's a long-ish interview where he talks about his debut album. (Billboard) He 'reveals' that he put three songs forward for the last Backstreet Boys album ''but they didn't fit the sound at the time'', which trans­lates into Nick Carter taking him to one side and telling him 'look mate, they're all a bit rubbish, why don't you save them for a solo album instead?'
» The Black Eyed Peas performed in front of 400,000 people in Brazil last night. (Daily Mail) That's nearly half a million people listening to 'The Time (Dirty Bit)' in one place.
» Joe Jonas has sent us all a warning to start building an ark. (Twitter)
» Cheryl Cole's planned duet with Gary Barlow for Children In Need is ''in doubt as she is ill''. (BBC Newsbeat)
» And finally, Olly Murs has been talking to Heat this week about how very small his penis is, and there is a 'rundown' of the interview here. (Tellymix)
THAT WAS some of THE NEWS.