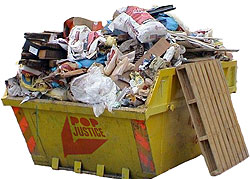 » Tulisa and Rochelle from The Saturdays are the stars of a new British film — the in no way awful sounding Big Fat Gypsy Gangster. (The Sun)
» Even cock­roaches are fans of 'Bad Romance'. (Truth Dive)
» A com­pletely credible 'backstage source' has dis­covered that Britney is taking rap lessons from Nicki Minaj and is con­sid­er­ing "switching things up to a rap vibe" on her next album. (The Mirror)
» Good news for fans of count­downs: One Direction have launched a countdown to the premiere of the 'What Makes You Beautiful' video. Just four more days to go. (Unreality TV)
» Natalia Kills sang Happy Birthday to herself in a club on Saturday night. (Idolator)
» Here's a picture of Leona Lewis drumming on a beach. (Twitter)
» Beyonce paid a visit to Jay‑Z's pop-up shop in Manhattan (Ace Showbiz) before starting her short residency at the Roseland Ballroom. (Just Jared)
» According to producer Paul Epworth, there are no weak songs on the new Florence & the Machine album. (NME) Let's be realistic though, there's probably at least one that goes on a bit.
» Christina Aguilera has no time for the Australian version of The Voice. (Perth Now)
» And finally, Olly Murs still worries about Simon Cowell ringing him and telling him it's all over. (Capital FM) If we were Olly Murs we'd be more worried about people phoning us up and calling us a pre­pos­ter­ous dickhead but there you go.
THAT WAS some of THE NEWS.