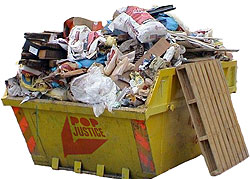 » TV bosses don't have a problem with Christina Aguilera and the amount of effort she puts in on The Voice, so there. (Access Hollywood)
» Lady Gaga fell off some stilts but managed to keep hold of her hotdog. (The Improper)
» Whitney Houston is in talks to appear in a remake of Sparkle, alongside Jordin Sparks. (Variety) Look that's all very well but we all know that what the world really wants is for Whitney to exec produce (and co-star) in a sequel to The Bodyguard starring either Britney or Rihanna (WE'RE NOT FUSSY) in the lead role. Right? RIGHT.
» Britney Spears has broken some kind of chart record in America with 'I Wanna Go'. (Billboard)
» The One Direction 'lads' have all got new apart­ments, although Harry and Louis are having to share. (The Sun) We wonder who gets the top bunk?
» Kelly Rowland's ability to listen to some people warble in a beautiful setting in Miami was impeded by some men on jet skis. (Daily Star)
» Cheryl Cole's hair, shoulder and indeed face make fleeting appear­ances in a new trailer for the US X Factor. (Radio Times)
» The video for Kelly Clarkson's new single features her sitting in front of a wall with newspaper clippings stuck on it. (AceShowbiz)
» Apparently Jennifer Lopez "embodies the Fiat philo­sophy" (lots of boot space?) which is handy because she's starring in their new adverts. (Advertising Age)
» And finally, Unicorn Kid thinks he gave his lighter to Matt Cardle but can't be sure. (Twitter)
THAT WAS some of THE NEWS.