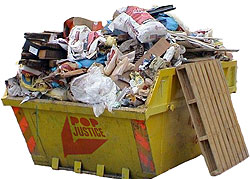 » For her first per­form­ance in India, Lady Gaga toned down her outfit, opting for a demure cream dress. (Metro) This was under­mined slightly by the fact that her micro­phone looked like a giant cock.
» Rihanna was forced to cancel a 'gig' in Malmo, Sweden because she's got the flu. (NME)
» Alicia Keys' new album is on its way and is appar­ently "SPECIAL!!" (Twitter)
» Justin Bieber and publicity shy disc jockey David Guetta will both perform at the MTV EMAs this weekend. (Belfast Telegraph)
» Willow Smith found it "really cool" working with Nicki Minaj and in the future she'd like to col­lab­or­ate with Jessie J. (Access Hollywood)
» Taylor Swift is threat­en­ing to sue charm­ingly titled website Celebrity Jihad after it refused to take down fake topless photos of her. (Rolling Stone) The website has offered to take them down if Swift devours the entrails of a goat.
» Last night, Britney Spears wrapped her legs around Joe Jonas' head last night. (YouTube)
» Kelly Clarkson's 'Mr Know It All' video is similar but also different to a video someone else made earlier this year. (New York Daily News)
» And finally Nicole Scherzinger has got that acting, has got that acting, has got that acting, GOT ACTING ON HER MIND: she'll play Possible Prostitute Mary Magdalene in a forth­com­ing film version of Andrew Lloyd Webber's Jesus Christ Superstar. (The Sun)
THAT WAS some of THE NEWS.