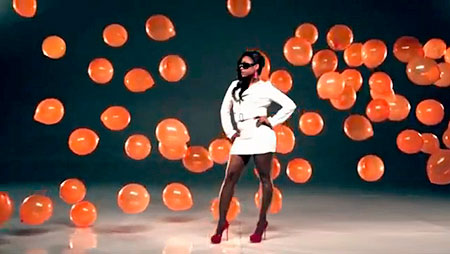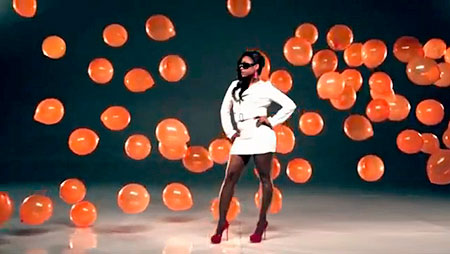 (Oh dear.)
Anyway, it is a 100% solid gold pop fact that the Trina feat Diddy & Keri Hilson single 'Million Dollar Girl' is one of the best 'platters' of 2010 — sonically it's a bit of a sequel to the Diddy and Keyshia Cole track 'Last Night' — and a video has now surfaced.
httpv://www.youtube.com/watch?v=AieWP_6Opmk

Nice hangar.
Trina's new album is called 'Amazin'' (AMAZING), it's out in May and it contains a diverting but not really very good song with Lady Gaga.