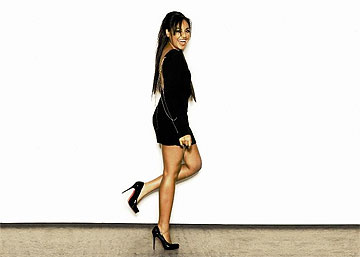 2006: Appeared on Australian Idol, then signed to Sony.
2007: Released a shit album of songs she sang on Australian Idol, then joined sometimes-brilliant Australian girlband Young Divas.

2008: Left Young Divas, then recorded and released 'Been Waiting', which is the second best Australian pop album of 2008 (behind Cut Copy's) and is an elec­tronic R&B extra­vag­anza which will sit very com­fort­ably in your iTunes library somewhere alongside Rihanna, Jordin Sparks, Lady Ga Ga and 'that sort of thing'. It's properly good — have a listen to clips over at Australian iTunes (where Lady Ga Ga's 'Poker Face' is Number One, fact fans).
2009: We don't know yet — we're not psychic are we.