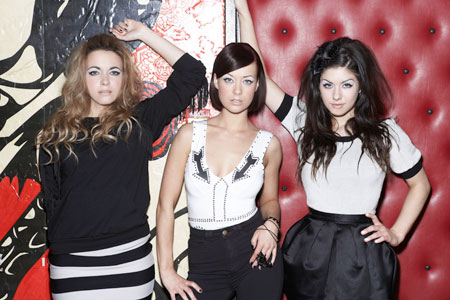 Girls Can't Catch will be literally shitting it today because tonight is the first night they will be sup­port­ing Girls Aloud. One of the songs they will be a‑warblin' is this one — 'Turn Me Up', the Shaznay track we mentioned last week.
[audio:turnmeupapr2009.mp3]
Very good.
You can hear a different bit of this song and the 'Keep Your Head Up' track and a third tune at the girls' MySpace, which is at www.myspace.com/girlscantcatch.