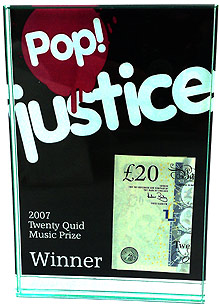 It's that time of year again: twelve British pop singles, but only one will win twenty quid (cash) in September.
To find out who's been nominated, take a look at our Twenty Quid Music Prize microsite.
The microsite also features details on how you can be a judge in this year's award.
Thank you very much.