RSS
THE LATEST.
Highs and lows from the pop frontline
A Newsdump for July 26 2011: From Bieber's song selection trouble to Kylie's bum double
Posted by Popjustice on Jul 26 2011 at about 07:51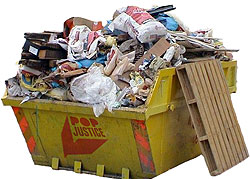 » Justin Bieber has joined girlfriend Selena Gomez on stage to perform famed popstar break-up anthem, 'Cry Me A River'. (MTV)
» The Michael Jackson tribute concert will be held in a place close to his heart: Wales. (Billboard)
» Katy Perry turns up at the Smurfs film premiere to promote her role in the film about Smurfs wearing a dress with a Smurf on it. (US Magazine)
» Mariah Carey seems relieved to have had her twins and can now fully focus on her new range of earrings. (Daily Mail) Meanwhile Alexandra Burke is set to launch an Argos jewellery range. This is all very well, but it's not getting that second album finished is it? (Twitter)
» Beyonce has nothing but love for The Gays. (Pride Source)
» Marjorie Barlow is not a fan of Robbie's foul language. (The Sun)
» Kimberley Walsh is apparently suffering from "broody-itis". GET WELL SOON KIMBO! (Daily Star)
» And finally, SOUND THE CHILD LABOUR KLAXON, Kylie allegedly used a 14-year-old bum double. (Daily Mirror)
THAT WAS some of THE NEWS.

How much Nicola Roberts is too much Nicola Roberts?
Posted by Popjustice on Jul 25 2011 at about 07:57
For example, is THIS too much Nicola Roberts?
No.
If anything, it's not enough Nicola Roberts.
That's better.
A Newsdump for July 25 2011: From Will Young's perpetual sadness to Diana Vickers' popcorn madness.
Posted by Popjustice on Jul 25 2011 at about 07:45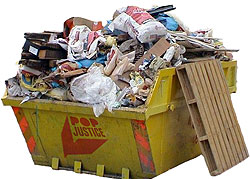 » Will Young's songs are never going to be happy so just get used to it. (Contactmusic)
» In an unprecedented move, pop singer Demi Lovato will release her new album in September and will probably go on a tour to help sell it. (MTV)
» The man who soundtracked everyone's favourite Cadbury's advert, Phil Collins, has said he doesn't like music. (The Daily Telegraph)
» Adele's album is Number One for the 234th week but UK album sales fall to a 13-year low. (Music Week)
» Extras in the new Leona Lewis video must be "comfortable being in and around water" and "small tattoos" are welcome. (Daily Mirror) IS SOMEONE FINALLY GOING TO GIVE US A BLOODY MERMAID VIDEO? COME ON LEONA THE WORLD IS WAITING.
» Ke$ha tweeted about The Flaming Lips who then tweeted her directly asking for tickets to her show. (They also included a picture of a naked woman because they know how 'rock' and indeed 'roll' she is.) (Twitter)
» Katy B hates maths. (Evening Standard) In fact you might even say that if there's one thing she can't stand it's algebra.
» JLS' Oritse is allegedly ready to go to the next level in his attempts to woo Nicki Minaj – by sending her a pack of condoms with his face on. (Metro)
» And finally, Diana Vickers has trouble holding onto her popcorn in outdoor cinemas. (The Sun)
THAT WAS some of THE NEWS.