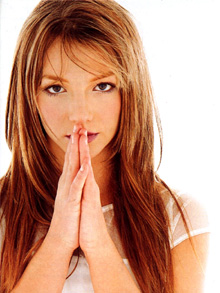 Britney Spears
Because despite 'It's Britney bitch' already being most annoying catch­phrase of the year 'Gimme More' incred­ible. Plus everything on her website is still amazing. 'Unfortunately I didn't get the part' etc…
Sugababes
There are now two new Sugababes songs in the public 'arena' and we think that everyone will agree that both 'About You Now' and 'Denial' are utterly brilliant.
United State Of Electronica
Have you heard this yet? If not, you need to click here and find out what all the bloody fuss is about. There is no fuss really, we just really like it.
Girls Aloud
They need to get on the telly and start per­form­ing their next single pronto.
Frankmusik
Still very good.