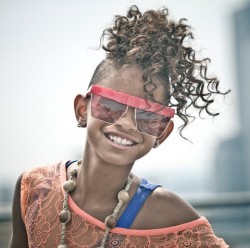 Singing child Willow Smith has popped a new song online under her new moniker, Arbre Mort (or 'dead tree').
'Sugar And Spice' is a sadface lament about not being understood as a multi-millionaire 12-year-old and samples Radiohead's 'Codex'.
OF COURSE IT DOES.
On the artist blurb on her new Soundcloud page, she muses: "Hi my name is Willow. I have another account but I dont use that one as much lol. This is for my creativity to grow with no walls. Maulheureux Bound."
'Misery Bound'.
You can listen to 'Sugar And Spice' here if you like.