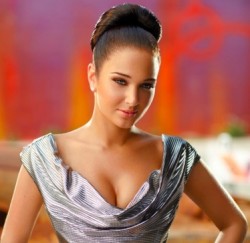 Global Star Tulisa has a tattoo, but won't tell anyone where it is.
"I've got five tattoos now," she declared (as quoted here), "but one of them is a secret tattoo. You don't know what it is or where it is, so let's move on!"
To be honest saying you have a secret tattoo is hardly keeping it under wraps so the logic in talking about it is quite flawed.
Forgive her for what she's done though readers, because she's young, and of course by 'young' we mean 'attempt­ing to keep her name in the news', a trap into which we have not so much fallen as flung ourselves.