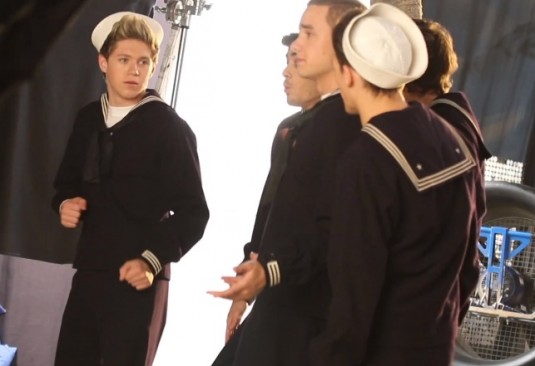 Vocal harmony group One Direction have launched what will quickly become an insufferable countdown to the premiere of their new, apparently Monkees-themed video for 'Kiss You'.
The 37-second long clip shows the 'boys' in various 'quite camp' scenarios: posing as sailors, larking about in a prison cell and wearing Hawaiian shirts with flower garlands etc. To be honest it looks as if they might as well all just wank each other off on a big pink inflatable poodle but there you go.
Apparently the video will be shown in all its 'glory' on January 7.
[youtube]zHhhPpjeoi0[/youtube]