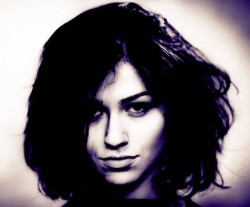 Plan B's favourite Gabriella Cilmi has posted a blog on her Tumblr updating 'everyone' as to how her third album's shaping up.
It's a bit waffly, but the main points are:
The album's being produced by Eliot James, who's done some good stuff in his time (but also some right old shit so it could go either way).
They've narrowed it down to 14 songs that they're focusing on.
It "sums up how life has been for me during these past couple of years".
She hopes to share it all very soon.
If you want to read it all then pop over here.