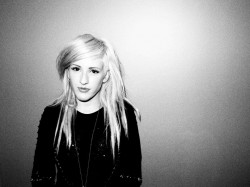 Ellie Goulding and Skrillex are going to do 'a collaborative musical project' (NOT A EUPHEMISM) together, according to an interview the former has given to The Sun. The ex-couple, who have previously collaborated on a haircut, will release their "own little project" (Ellie's words) next year.
Discussing the collaboration, Ellie said "Everyone loves the Twilight track. We work really well together, we've found we really do connect in that way. It will be something a bit more electronic, it won't be like my music."
Ellie also speaks in the interview about her split from Skrillex, saying things like "he's very kind and we connect." That sort of thing.