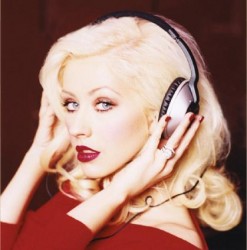 Christina Aguilera's released a very short behind the scenes clip of her new video for 'Your Body'.
Lasting just 35 seconds and clearly recorded off a TV, the clip shows the 'Pero Me Acuerdo De Ti' chanteuse straddling a man in a car, going to the shops and blowing stuff up.
Irresponsible.
'Your Body' is already out on US iTunes but isn't out in the UK until November 4 (!).
[youtube]lfqf302Yo4Q[/youtube]