DEC 2016 UPDATE: This is being shared around a bit again — there are a few things I'd change about the article if I was writing it now (and I've removed one line that sits badly alongside recent news) but the main point stands, right? — PR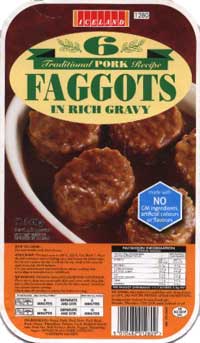 1. If a song recorded and released in 2007 by a current artist used the
word 'faggot' as a term of abuse, would Radio 1 playlist it, or would
they censor it? They'd censor it. They simply applied a 2007
sens­ib­il­ity to the song, in much the same way that racist elements are
removed from repeats of 'Only Fools And Horses'. Arguments that
"they've been playing it uncensored for twenty years" are irrel­ev­ant:
society moves on, which is why women are allowed to vote, homo­sexu­al­ity
is not a crime and slavery is illegal.
2. Just because the censoring of 'faggot' means Radio One have double standards with the whole Chris Moyles 'gay means bad' thing doesn't mean that the decision to censor 'faggot' was wrong- it just meant they had double standards.
3. For the last two decades 'Fairytale Of New York' has been held up by the Jo Whiley brigade as the 'altern­at­ive' to Christmas songs and 'the Christmas song it's alright to like'. A sig­ni­fic­ant pro­por­tion of yesterday's uproar was attached to a sen­ti­mental and nostalgic view of the song and what the song signifies and it should not be over­looked that this emotional attach­ment has been amplified by the fact that Kirsty was A Nice Lady Who Died Too Soon.
4. If Radio One censor the word 'nigger' from 'Gold Digger' — when in that
song it's not even being used as an insult — then a word like 'faggot'
which is also used to persecute a minority and in this instance
actually is used as an insult should def­in­itely be censored.
5. It is abso­lutely true that the word makes sense in the context of the song, and in the context of the char­ac­ters in the song. The song is a piece of art and it is a fair point that art should not be censored — but is there a place for uncensored art on daytime radio Again, nobody com­plained about 'Gold Digger' or 'Get The Party Started' being censored for daytime radio play. You're never going to get CBBC showing the 'beloved cunt' episode of 'Curb Your Enthusiasm'. That is just the way it is.
6. The 'in character' element certainly went over the heads of the boys at our school who, 20 years ago, ran around the play­ground shouting 'cheap lousy faggot' at some poor kid who made the mistake of being slightly camp.
7. Of course, there is the argument that "it was only 20 years ago, things don't change that much". Guess what — a lot can happen in 20 years. Twenty years before 'Fairytale Of New York' was written homo­sexu­al­ity was illegal.
8. Just because some gay people do not have a problem with the word 'faggot' being used as an insult on daytime radio does not mean no gay people have a problem with the word 'faggot' being used as an insult on daytime radio.
9. This was not political cor­rect­ness gone mad — it wasn't banning bent bananas or whatever other rubbish the Richard Littlejohns of this world use to divert attention away from the real and important issues sur­round­ing the support of minor­it­ies. It was Radio One believing — correctly — that some members of a per­se­cuted minority would be offended by a word. It should never have become a big deal.
10. Uncensoring the song has now sent out an inter­est­ing message to The Public: Radio One are saying that actually, do you know what, it's alright to use the word 'faggot' as a term of abuse. They're saying 'silly us for thinking people might be offended — of COURSE nobody minds being called a faggot as an insult'. Basically the whole thing was horribly mis­man­aged from the word go and has diverted attention away from a song about Christmas, and Christmas isn't a time for dis­cus­sion of homo­pho­bia — it's a time to celebrate Christianit… Oh.
Anyway:
httpv://www.youtube.com/watch?v=M2pNF_IXfyI
Amazing.