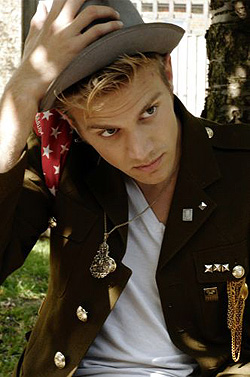 Why, it's Japayork, the talented minstrel who released that rather good single 'Teenagers' on Popjustice Hi-Fi last year.
What did he do next? Well, the long and short of it is that he's trying to raise a hundred grand.
It might not be as out­land­ish as it seems — he's signed up with My Major Company, which is one of those crowd­fund­ing site things, and they've already helped one act (Ivryrise) get to their own target of £100,000.
If you would like to throw some cash in Japayork's direction — and some of the tunes you'll hear are rather good — you can visit him at http://www.mymajorcompany.co.uk/
Artists/japayork/.
And that, as Girls Aloud once sang in a song that feels like it's from a million pop years ago, is that.