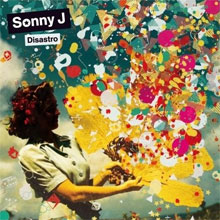 If you haven't yet realised that Sonny J's 'Handsfree (If You Hold My Hand)' is one of the songs of the summer you're a fool to yourself but that's not what we're here today to discuss.
On today's agenda: the fact that Sonny J has knocked together a megamix of songs from his album, 'Disastro', for Popjustice viewers to download.
Not a 'mixtape'.
Not a 'sampler'.
A megamix.
Amazing.
We've chucked it on ZShare do you can download the MP3. Caution: it's literally quite good. Click here to download it now (or just give it a quick listen online).