We've been having a listen to it in the office this morning. We quite like a song called 'Tangled Up'. Here's a clip of it.
[audio:shaynetangledupclip.mp3]
Do you think it sounds at all familiar? No. No it's probably just us.
There are some other inter­est­ing bits on the album. A cover of 'Just Be Good To Me' which is 6/10-alright, a song called 'You Make Me Wish' which is really good except for some terrible lyrics — a problem which affects a lot of songs on the album — and then a grand finale in the shape of 'Tell Him' which is com­pletely ridiculous.
Let's see if there's anything to be learned from the sleeve.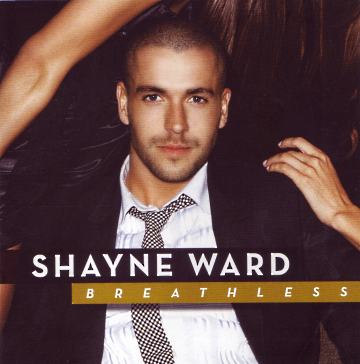 Well this is the front cover. Shayne is pictured with some WOMEN. Or perhaps one woman (hand pictured on the right) and one anorexic man (leg pictured top left). It's probably just birds though. What this picture tells us about Shayne is that he likes to relax (ie undo his tie a bit) and have fun with ladies. He is in a bar or club where they are probably playing funky house or com­mer­cial R&B. He may or may not have just ordered a bottle of champagne from the bar.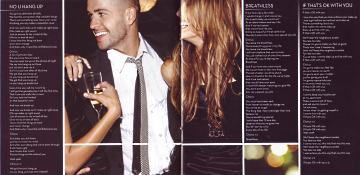 Here he is again — this time def­in­itely with two birds. He is literally spoilt for choice. Which one will he 'make love to' later tonight? Perhaps both. Perhaps neither. Probably both. Maybe he'll bang one of them in the nitespot toilets then take the other home. Essentially the main point to take from this image is that he likes hanging around with The Ladies.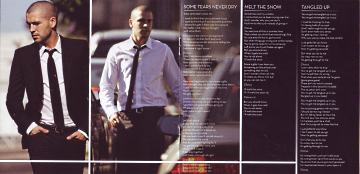 Oh dear — it's the next morning and time for a walk of shame. A 'walk of Shayne', if you will. He remembers having quite a good time last night. He does not remember much else.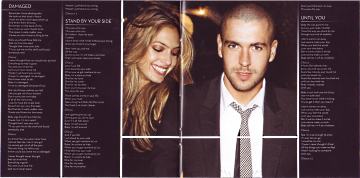 Oh here he is, out yet AGAIN with a bird. But why is he looking at US when he should be paying more attention to his pretty lady­friend? Well, as with the cover, it is to suggest that in spite of all the showbiz trappings of his inter­na­tional pop lifestyle, Shayne would rather be spending time with us — his fans — than with a load of fit women. He is really just the same guy he was when he won X Factor. PHEW!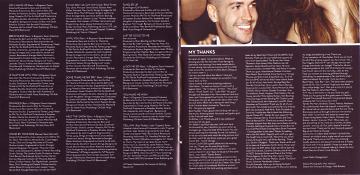 A smile costs nothing.
So that's the Shayne Ward album.