We actually had some time to mooch about New York today and while Rihanna did an album signing at Best Buy (we thought about popping along but the queue was huge, with fans apparently waiting since 6am for the chance to have a bit of a chat with her (mind you, we've been on a plane with her for seven days in the hope of doing the same)). We decided to visit One Direction world instead!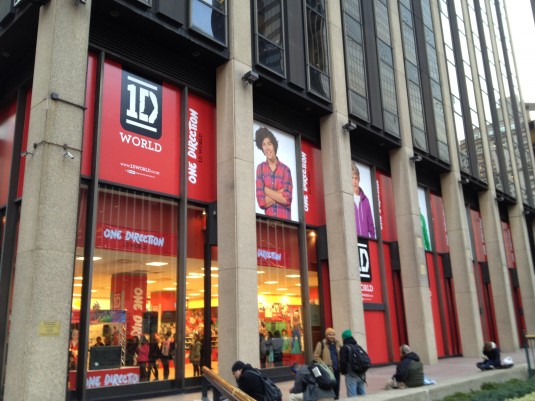 It's basically a slightly unofficial looking pop-up shop thing near Madison Square Garden that sells a lot of 1D tat.
Inside it's also full of delightful poetry such as this.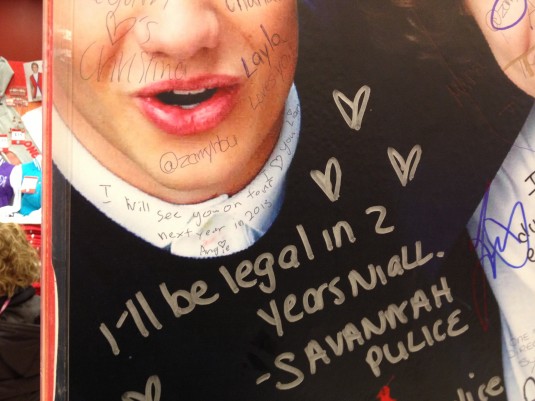 And this. :(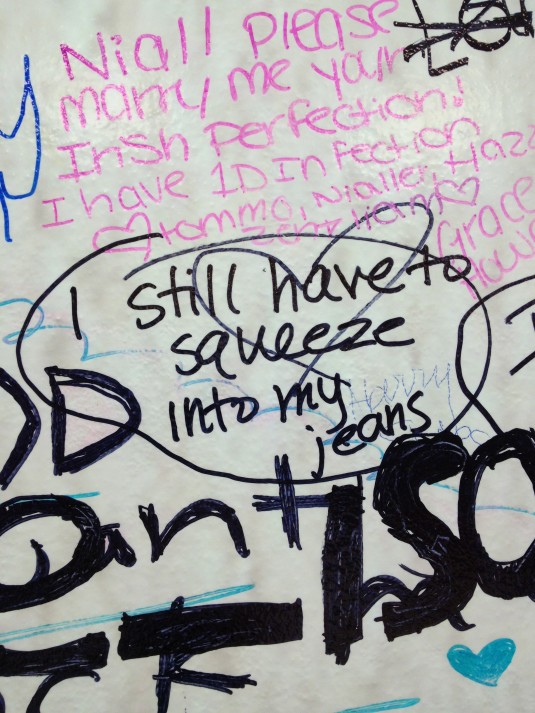 And in no way does it try and exploit fans by charging shitloads for ridiculous things like a onesie.