Some popstars won Glamour awards last night
---
Story filed by Mikey on May 30, 2012
---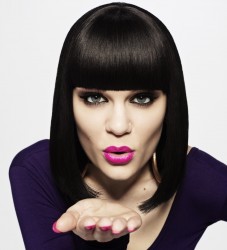 Jessie J and Kelly Rowland were among the musical winners at last night's Glamour Awards.
will.i.am presented Jessie with the Solo Artist award, her second in a year. "A Glamour double dot com forward slash boom," she remarked backstage after her acceptance speech. "I always forget how common I sound on a microphone that loud but it was nice to have my boy give me my award."
Her boy brought his boy Tyler James as his date, telling ITN on the red carpet: "Last man standing, coolest man standing, dopest man standing, outstanding."
X Factor redundancy recipient Kelly Rowland won the TV Personality award and said that she would "absolutely" do a similar show. "You're celebrating new talent and new opportunities for talent, you know? It's exciting," she bullshitted gloriously.
Florence + The Machine won Band Of The Year, Kylie Minogue was given Outstanding Contribution while Dionne Warwick took home the Icon Award. (Caitlin Moran also won Writer Of The Year but she's not a popstar, yet.)