Rumours suggest Beyoncé's going to direct a documentary about herself
---
Story filed by Brad O'Mance on August 2, 2012
---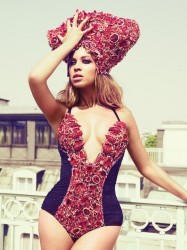 According to the LA Times Beyoncé's going to direct a documentary about herself.
Apparently she and her representatives have been meeting with studio 'bigwigs' in the past few weeks and have 20 minutes' worth of footage to communicate their 'vision'.
Rather than just getting the inside 'scoop' from a source or an insider, the LA Times spoke to "a person familiar with the package who was not authorised to talk about it publicly" who said that the film "is a mix of music and personal study, blending concert footage and confessional interview".
So it's basically Katy Perrry's one but with fewer spinning bras.