Justin Bieber doesn't have any rivals, he says
---
Story filed by Joel Freeman on June 18, 2012
---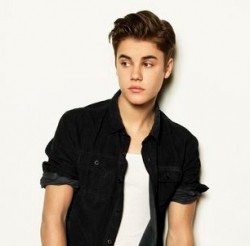 Justin Bieber doesn't think he has any contenders in 'The Business'.
Doing the promotional rounds for his latest album 'Believe', in an interview with Metro -  speaking about 'creative control' and 'keeping it respectful' and etc etc – Justin revealed that he doesn't consider any of his contemporaries his rivals.
"I don't really have one," Justin modestly explains. "The only person that I  really look up to, talent-wise, is Michael Jackson. And Usher, he's my mentor. But really, that's  about it."
Poor Cody Simpson.
Moving on, he added: "I just want to make good music and not have people say they're a loser for listening to me", which is nice.
'Believe' is out now.