David Guetta has released a music video for 'Titanium'
---
Story filed by Mikey on December 21, 2011
---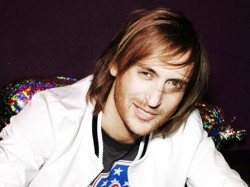 David Guetta has finally 'premiered' the video for 'Titanium'.
Four months after it was released as a digital download and scored a UK Top 20 chart position, Guetta re-launched his Sia collaboration as a bona fide single last week.
This is the fourth single from 'Nothing But The Beat' that the "Parisian dance demi-god" (VEVO's words, not ours) has released.
The accompanying music video features a young boy discovering his supernatural explosive abilities (not a euphemism) for the first time and has a Super 8/Let Me In influenced 1980s feel.
See for yourself right here.