A*M*E is audible on the Cheryl album
---
Story filed by Brad O'Mance on June 18, 2012
---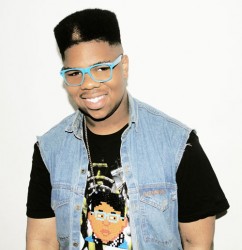 MNEK has tweeted about how surprised he is to hear A*M*E's voice so clearly on Cheryl's new album.
'Taking to Twitter' the picky producer said: "Listening to the Cheryl album. Sounds nice. It's actually jokes how bait [obvious] @theofficialAME's voice is on 'One Thousand'. SOUNDING GOOD CHERYL!"
'One Thousand' is one of four songs on the 'deluxe' version of 'A Million Lights', which is out today.
Here's the song for you to have a listen to. You might want to pay extra attention to the chorus.
UPDATE: A*M*E  just tweeted to confirm that she did indeed help out with some of the singy bits on the song: "Just to confirm, yes I did do backing vocals on one of the tracks on Cheryl's album it's called 'one thousand miles' (sic) whose bought the album?"