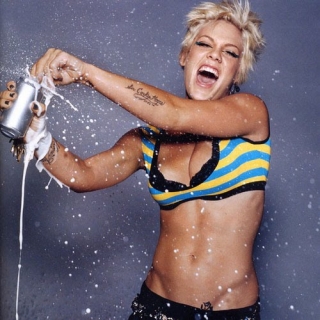 The salient points


She's really called Alecia Moore but she got her stage name from Mr Pink in Reservoir Dogs.
She was discovered when she was 16 by LA Reid, ex-CEO of Island Def Jam and  X Factor judge in the US.
Her first album is R&B...
...but the rest of her albums are ROCK.
They're not proper ROCK, don't worry.
'Just Like A Pill' was her first Number One in the UK.
One of the singles from her 'Greatest Hits... So Far!!!' (!!!) is called 'Fuckin' Perfect', which sounds like a swearier, less melismatic version of 'Beautiful' by Christina Aguilera.


News
From The Briefing
Etc